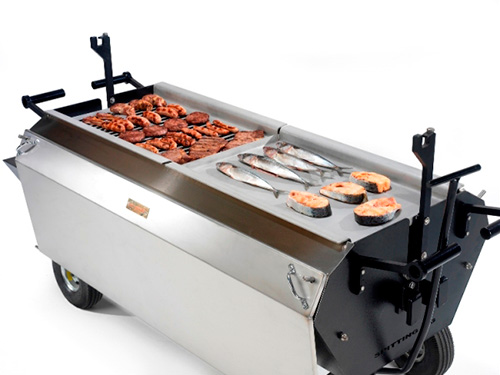 Don't miss our most exciting upper level cooking set yet, our BBQ set. When you consider a hog roast machine for sale from us, you really should invest in this kit to go alongside it. It's a real summer favourite, but allows you to create unbeatable barbeque results all year round.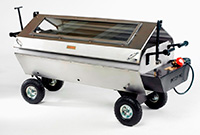 The BBQ set is placed on the upper level of our Platinum hog roaster. The doors usually used in cooking are removed and placed on the ends of the machine and allows maximum surface area for grilling. It's possible to feed hundreds of people with this add-on, cooking your BBQ favourites in bulk has never been easier. Try chargrilled sausages, steaks, burgers, kebabs, chicken wings and vegetables.
In the lower level cooking space, you can keep other food products warm – like side dishes and sauces. This kit really ups the Platinum's versatility and will help you provide a laidback venue that's perfect for a whole host of events and parties.
To find out more about our BBQ set, or to see it in action, visit us at our showroom or give us a call to talk to one of our expert catering staff. We're always happy to help with any queries.